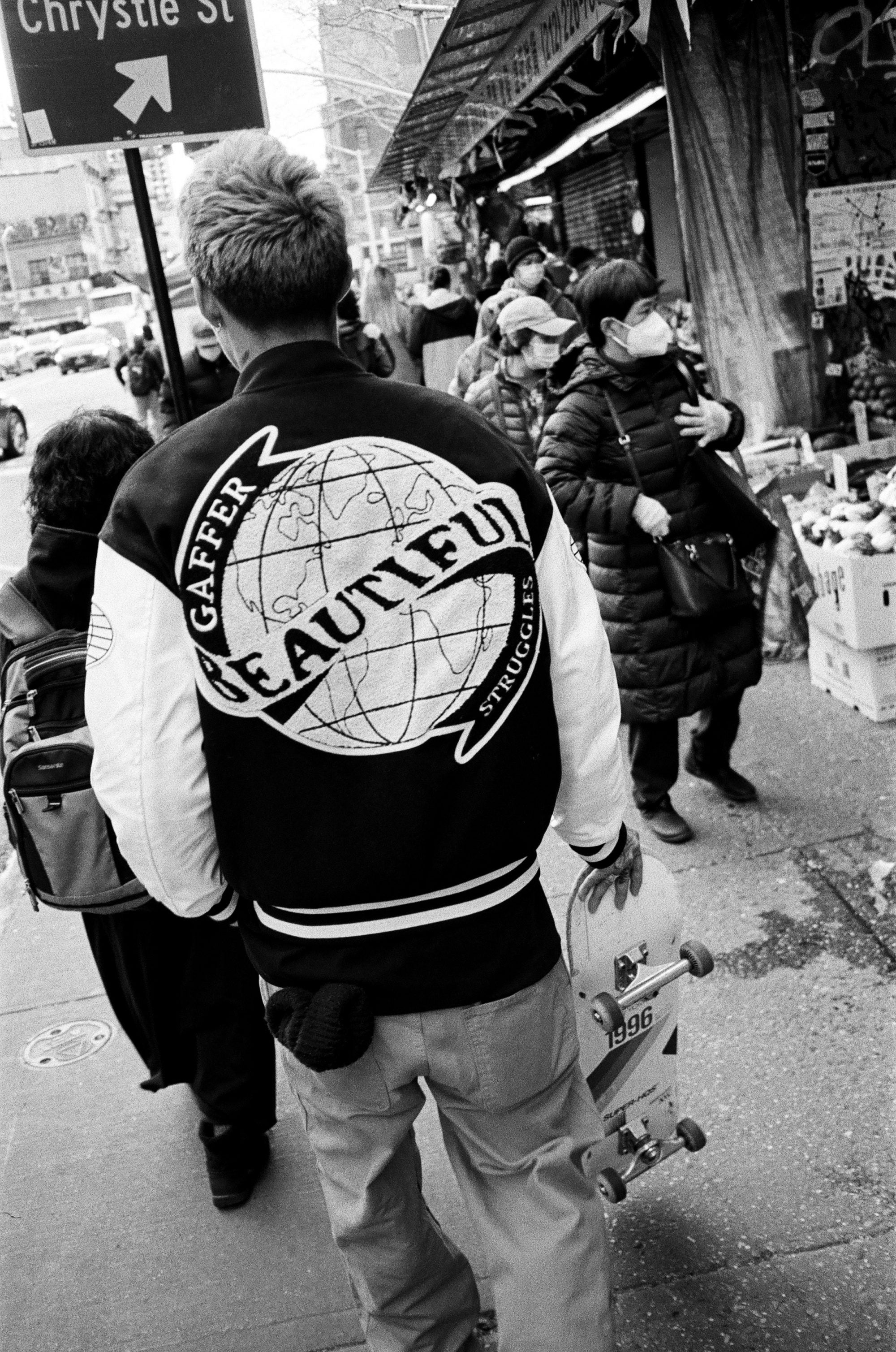 09-12-2021
GAFFER X BEAUTIFUL STRUGGLES
Inspired by the stories, memories and moments collected from a variety of real-life journeymen and women, GAFFER & Beautiful Struggles have created a contemporary interpretation of the traditional varsity in order to immortalise those experiences into an array of custom patches that sit proudly on the jacket.
The method of reimagining the patches on a varsity - traditionally used to represent the personal awards of collegiate students earned in athletics & academics - pays homage to the 'badges of honour' earned by the journeymen and women throughout their career.

Each patch, carefully considered and executed, represents a specific detail in the life and career of a journeyman.

Including the four key GAFFER x Beautiful Struggles campaign cities - London, Berlin, Paris & New York - and the full journeyman script that is stitched into the inside of the jacket and etched on the front of the chest.

The signature jacket is supported by a small monochrome capsule collection consisting of a t-shirt, hoodie and cap that come together to celebrate the pockets, pitches and entire legions of people across the world that journeymen & women have individually and collectively inspired.

Together, these eclectic references represent the best, worst and most unforgettable moments, lessons and encounters of those players who have gone further beyond anyone has gone before. And kept going.

Because the journeyman has learned that everything; happiness, freedom, isolation, jubilation, sadness, sorrow and struggle is fleeting. A transient emotion.

One not to follow but one to remember. To wear, to reference, and to use as you continue to move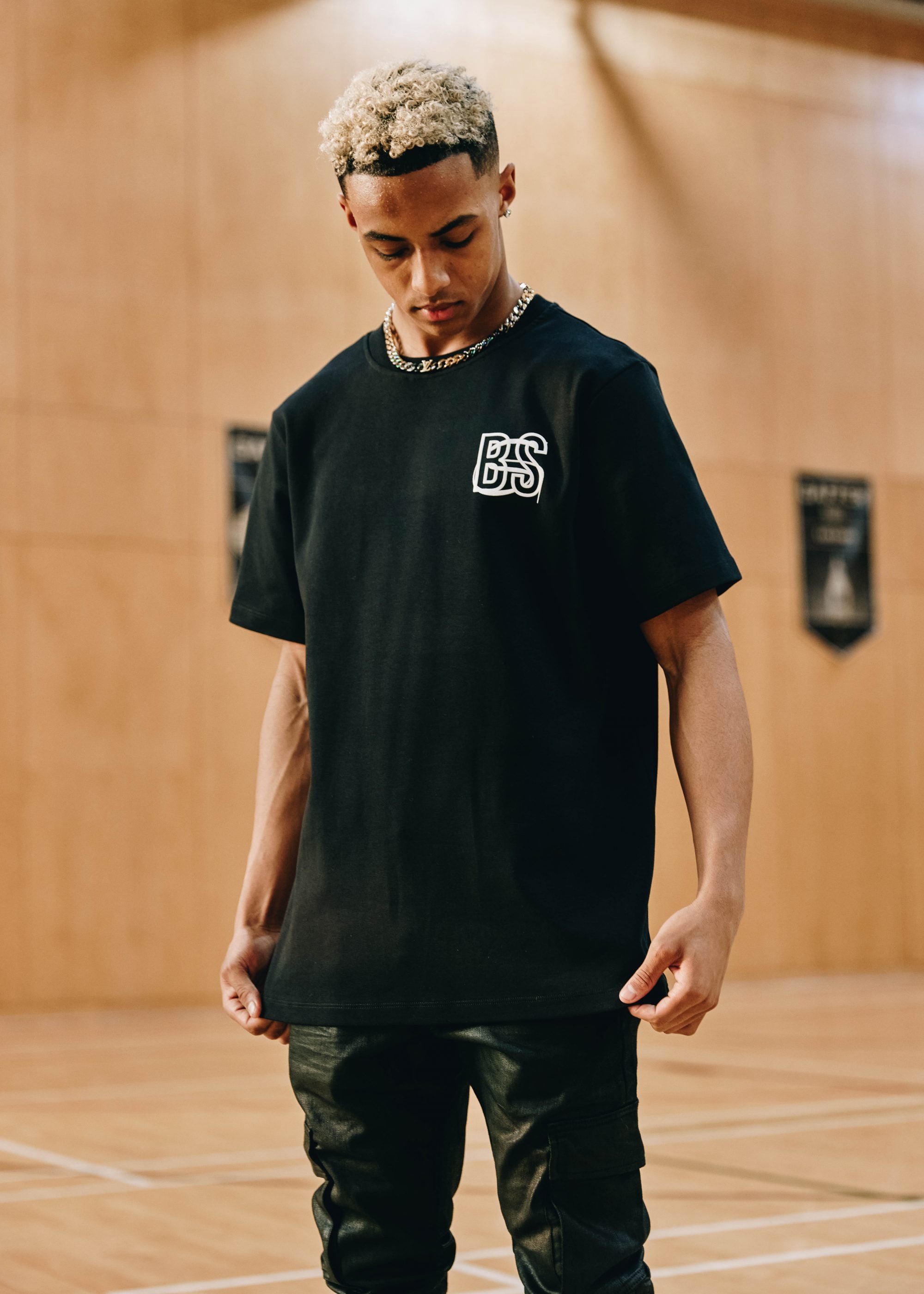 "THE FREEDOM TO EXPLORE, THE FEAR OF THE UNKNOWN, IS ALL PART OF THE JOURNEY."