09-12-2021
GAFFER X MJB X SONIC
The many faces of Sonic The Hedgehog come together in a limited-edition capsule collection that celebrates 30 years of the blue blur.
GAFFER and Marc Jacques Burton joined forces to collaborate on a trio of football jerseys that pay homage to the immortal impact of Sonic The Hedgehog who has been an essential part of gaming culture since time immemorial, and integral to the evolution of video games into the ever-expanding circles of entertainment, film and sport.

To continue the collision of worlds that has fuelled Sonic's rise, the limited-edition jerseys are devoted to the moments that have defined the story of Sonic forever.

Each jersey immortalises a different chapter of the Sonic story over the last three decades. The blue home jersey, made exclusively available at Harrods, and the white third jersey, available at StockX, featured hand-drawn artwork from the original 1991 video game title while the white away jersey - made available at Harrods - featured pixelated Sonic figures from the late 90s.

The very first graphic depictions of Sonic The Hedgehog are woven into the fabric of the shirt to preserve the individual memories and emotions of the very first time we all played the game, whilst also nodding to Sonic's evolution in the changing face of times, trends and culture.

In fact, the essence of Sonic's story can be found throughout the jersey; from the golden rings - Sonic's source of life - that form the inspiration of the hand-drawn MJB x Sonic club crest to the modern day Sonic signature that takes pride of place on the jersey sleeve.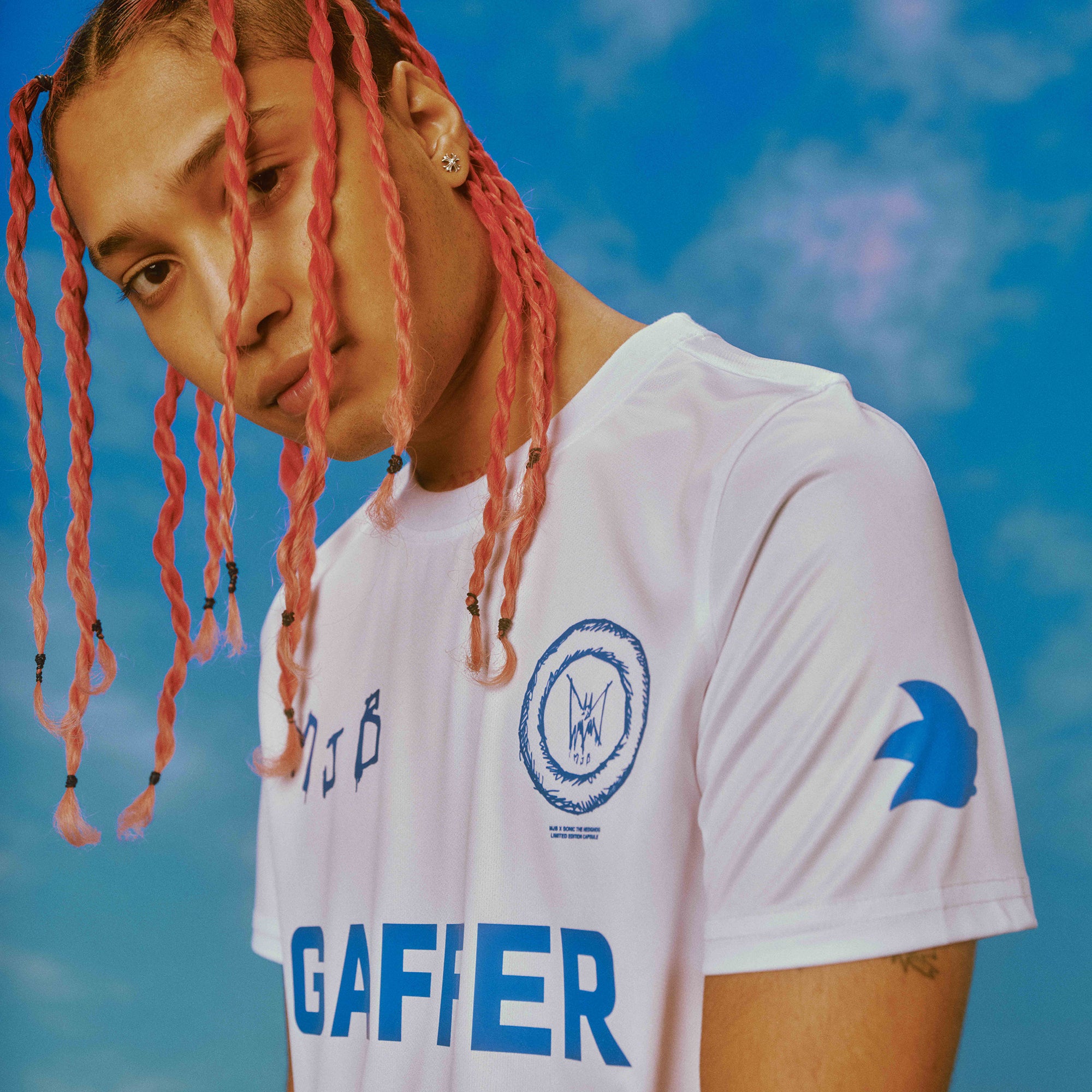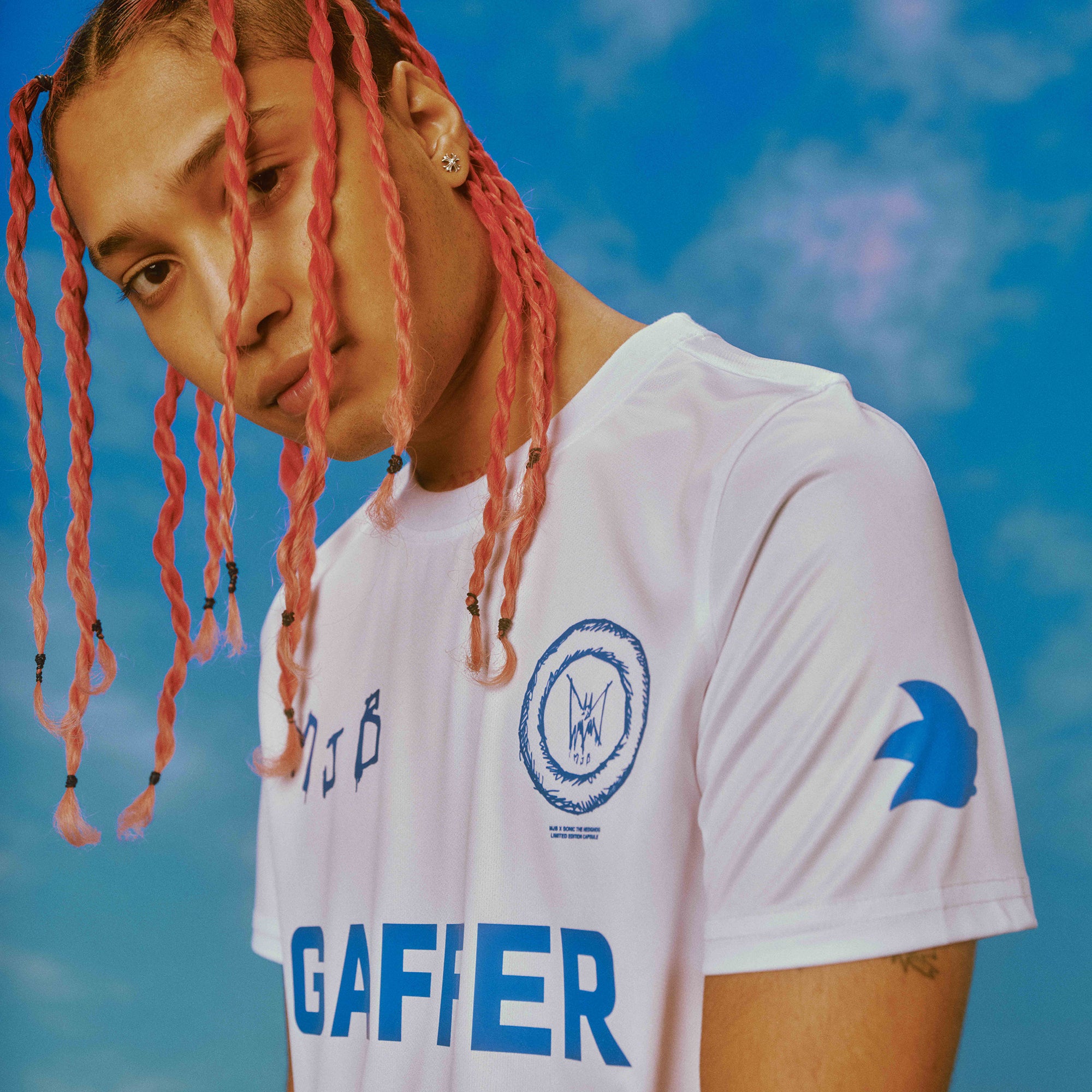 "FOR THOSE WHO DREAM - DON'T EVER SLOW DOWN."