ISSUE 02 COVER: CHRISTIAN PULISIC
PHOTOGRAPHY: JACK BRIDGLAND / CREATIVE DIRECTION: HAMISH STEPHENSON / STYLING: CARLOTTA CONSTANT / SET DESIGN: LYNDON OGBOURNE /
INTERVIEW & WORDS: TOM EVEREST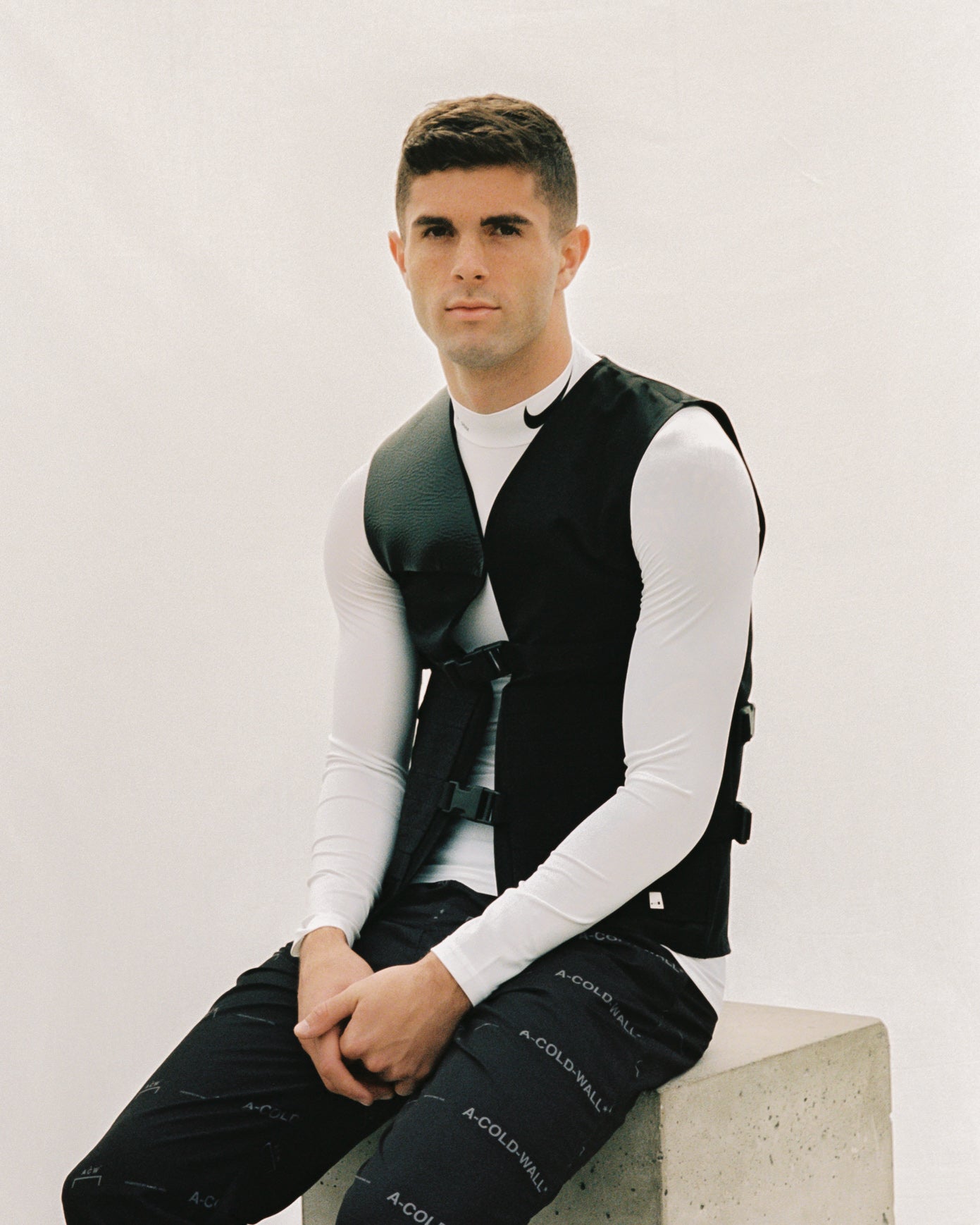 TOP 1017 ALYX 9SM X NIKE PRO, VEST 1017 ALYX 9SM, JOGGERS A-COLD WALL, TRAINERS AND SOCKS NIKE
This article is an excerpt from the Christian Pulisic cover feature from Issue 02 of GAFFER: Heart & Soul. Available now from our online store now.
Christian Pulisic has had six months to contemplate life in the Premier League, having chosen to enjoy his curtain call at Borussia Dortmund for the second half of last season. But, now the wait is over.
In actual fact, six months has been a relatively short wait. This is something Christian Pulisic has been preparing for his whole life. It was in England where the young American first found a real obsessive love for the game, joining the youth ranks of Brackley Town, a tiny non-league club situated in Northamptonshire. So, when Pulisic put pen to paper in January on a £57.6 million move to Chelsea it delivered on his destiny.
"It's been a huge dream of mine to play here in England," Christian tells us as he looks down at himself wearing the new Chelsea jersey for the very first time. "Just to be here is incredible. Chelsea as a club has so much history. I've always watched Chelsea growing up and it's always been such a huge team in that time. Getting the opportunity to come here, I just couldn't pass up on it. It was just so appealing to me; obviously it's in London, it's really at the heart of it all, so it feels really special."
Pulisic' arrival comes at an important – and potentially pivotal – time for the West London club. In the same month that a hero returned in the from of Frank Lampard another departed when Eden Hazard finally sealed his transfer to Real Madrid. A much-talked about transfer ban has also ensured that Pulisic is the only bonafide new name to arrive at Stamford Bridge this summer – following Mateo Kovacic' decision to make last year's loan move to The Blues a permanent one. All of this means that the stage is well and truly set for the 20-year-old American to become the new leader of The Pride.
"When I think of this club, there's a lot of great players that come to mind; I grew up watching Frank Lampard and all of them guys at the top of their game in the Premier League and in the Champions League," he tells us. "To me, they were always one of the biggest teams and now to be playing here it's really come full circle from that moment. It's amazing."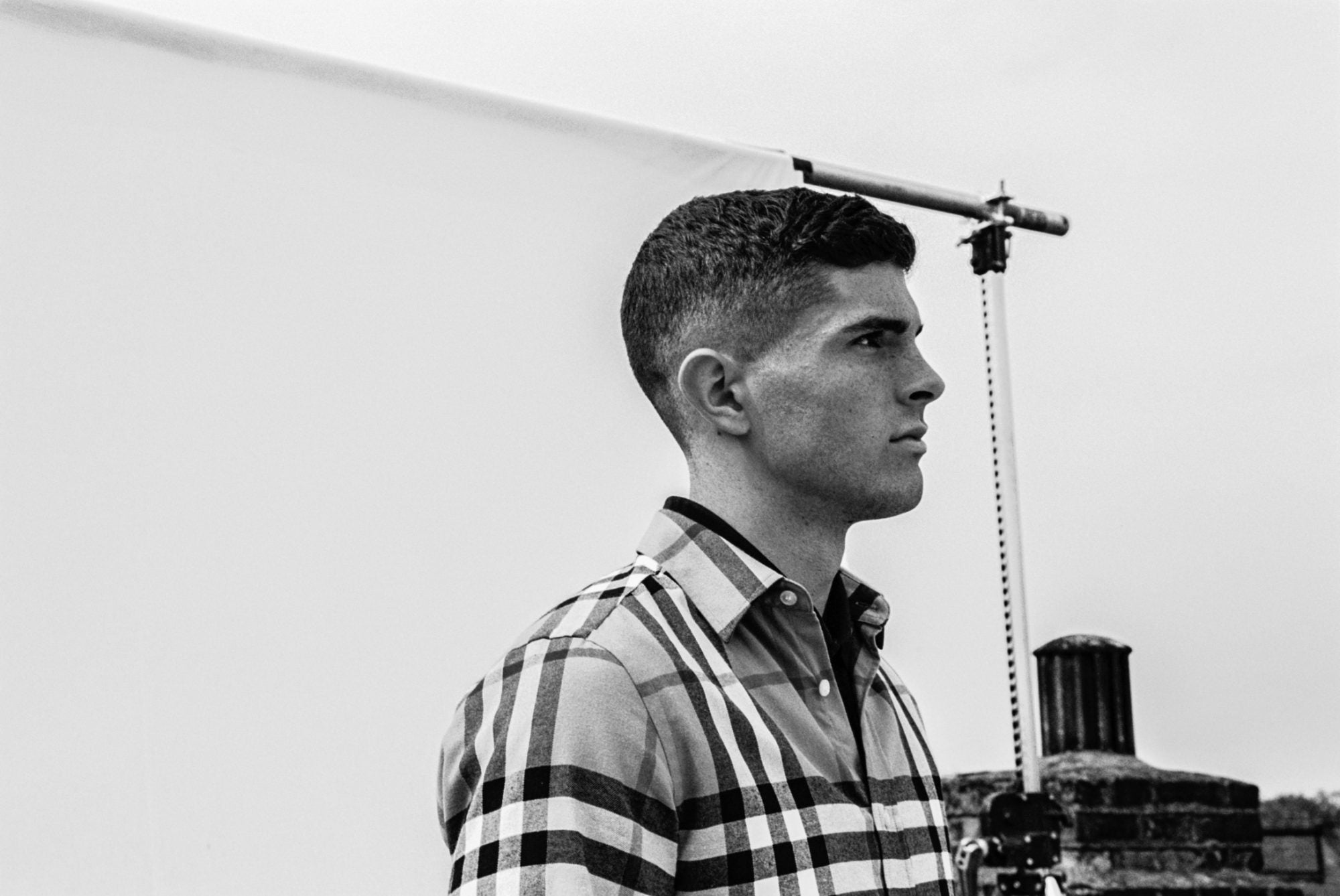 SHIRT BURBERRY, TOP NIKE
The young American, who can play in any of the attacking positions across the midfield, is planning to make an instant impact following an impressive stint captaining the US National team in the Gold Cup this off-season. Although, he acknowledges it may take some time to adjust to the pace and power of the Premier League, he is ready for it. "I just want to get started," he empowers. "It's going to be a huge change but I have people around me that are going to be there for me and to support me, so I'm just super excited for a new challenge and a new chapter in my life. I know it's going to but tough but I also know it's going to be a lot of fun.
"I think I have a lot of speed and creativity that I can bring to the game; quickness and different attacking abilities that can really help the team. I think I have some tools that can really do well in this league."
'Doing well' sounds like a bit of an understatement, a subtle crack in his soft spoken, quiet confidence. But, 'well' is something that the unassuming American – who appears to be totally at ease in his new surroundings in the hustle and bustle of an East London studio – repeats consistently. If anything, he's surpassed well. He's now the official, albeit unelected, poster boy of the US national team who is looking to lead the resurgence after their failure to qualify for last year's World Cup. Not to mention trying to live up to the exploits of their female counterparts. Although he's seen a lot of the world in a short space of time – and despite getting his first proper taste of football in Brackley – he often harks back to Hersey, home to another famous American export, as the place that laid down the football foundations for the most expensive US player of all-time.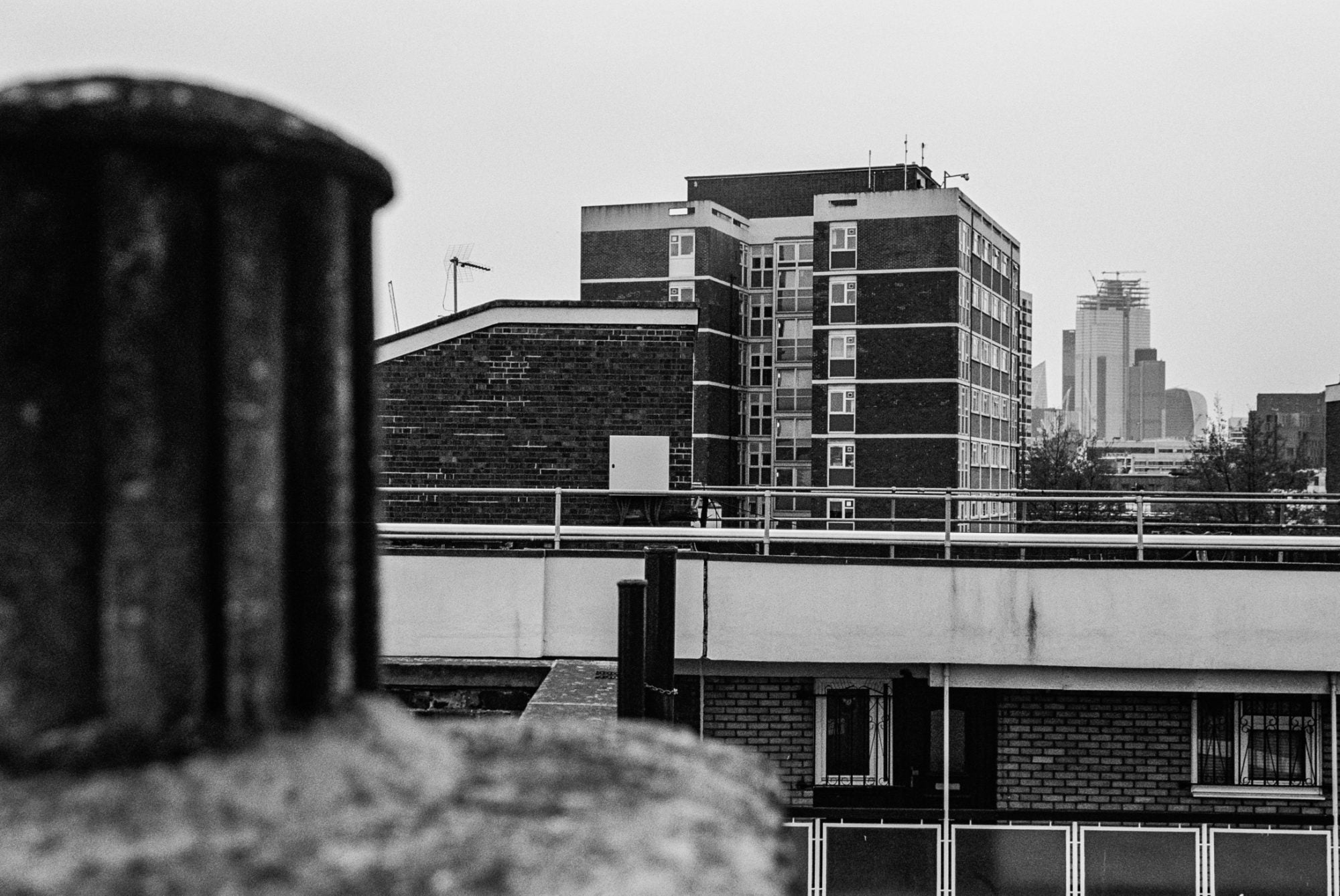 "We had just this little pick-up-field that was just on concrete where we would play everyday for hours after school. That was when I really started understanding it all and when I really fell in love with the game," he reflects with a glint in his eye that appears to be taking him back to the city he still calls home."But, when I first thought football was a proper option for me, that was when I was around 14 to 16. It was around those years when I started playing with the youth National teams and against the big teams in the US. It was when we started playing with different kids from around the world; playing against England and Brazil, who we even beat 4-1. Playing against all of those teams across different tournaments was when I thought this game could change my life. I had some success, the team did really well, and I think that's when I really started to think; I could take this game somewhere."
Somewhere – again, a little bit of an understatement – took him to Dortmund at the age of 15. "I knew that move wasn't going to be easy, and the first two years in Germany were very tough for me: a foreign country, a new language, being away from my family and friends…" But, friends soon followed. An influx of American counterparts not only made the switch to Germany a little less daunting but a lot less pressurised. Although, Christian did raise to levels beyond his fellow American expats, he credits his national teammates – players who he consistently refers to throughout his memories of playing in the youth tournaments worldwide – as the support in which he needed to help him grow. "I had so many great teammates around that time in the National team; guys like Weston McKennie who is playing in Germany now, Haji Wright was another one. I've grown up with a whole lot of guys who are doing really well now, whether that's in the MLS or in Europe. I'm really close with all of those guys so to be on this journey with them together is pretty special."
The kid from Hershey, Pennsylvania who was schooled under Jürgen Klopp, Thomas Tuchel, Hannes Wolf and Lucien Favre has long endured life as US national team pin-up and a wunderkind at Dortmund when he made more than 70 Bundesliga appearances in his teens. Which is more than Messi and Ronaldo at the same age. At Stamford Bridge, some have already naturally earmarked him as Hazard's successor elect, despite their playing styles hardly standing comparison. Plus, Pulisic carries the nickname of a different winger entirely. "I really enjoyed watching Figo and I felt his style of play was kind of similar to how I wanted to play. My dad got me a jersey when I was younger and he just started calling me Figo, so it's just kind of stuck ever since."
TOP NIKE
But, when you consider his journey so far, where he's come from and what he's achieved, and the lack of comparative athletes in the world, then the understatements – the 'well' and 'somewhere' – come into their own. Now, those words do not sound like he is underselling himself or lacking the tools to succeed. He knows he has it all. It's something he's been preparing for all along.
"I know it's not going to be easy but I'm just looking forward to the challenge," he says with a smile. "I'm expecting real good competition each and every week. I understand that I have to go in and earn my position first of all. I have a lot to learn but we'll see how long it's going to take me to feel comfortable and for me to gain confidence. I know it's going to be a lot of fun."
Pulisic is a player who doesn't carry the burden of his price tag or what comes from being a stellar American athlete. Although his name has been publicly championed by the biggest stars in the States, namely Lebron James who has regularly been seen to sport a Pulisic jersey, and Steve Nash – "I met Steve, actually, he was fun and I kicked the ball around with him a lot, he's actually really good" – Pulisic is a completely different figure from your stand-alone American star. He has no premonitions. Just a big dream.
"I want to come in and help the team and do whatever I can to help the team be successful. That's always my goal. I set personal goals for myself that I don't like to share but I want to come in and impress the fans and hope they appreciate what I give to the team, to be respected in the team and in the city."
So, where will Christian be hitting up in his first few weeks in the city? "Honestly, I have so many friends here and I know so many people that live in the city, so first of all I want to catch up with all of them. I know they are going to want to show me around and I'll have to do a lot of the typical tourist stuff too, just like any American would. I'm just super excited to see it all." The glint returns and so does the smile, the confidence is reinstated and, just like 'any American,' he has the awareness and the manners to thank every single person before he leaves the studio at the end of the set. That's before he goes out to explore the city which he is now prepared to call home and prepared to conquer. Although, he'll soon find out that conquering the city may take some time, as he tries to reach Stamford Bridge from East London at 5.30pm on a Wednesday afternoon.
Like this article? Enjoy all cover features and interviews in Issue 02: Heart and Soul – available now from the GAFFER Online Shop.