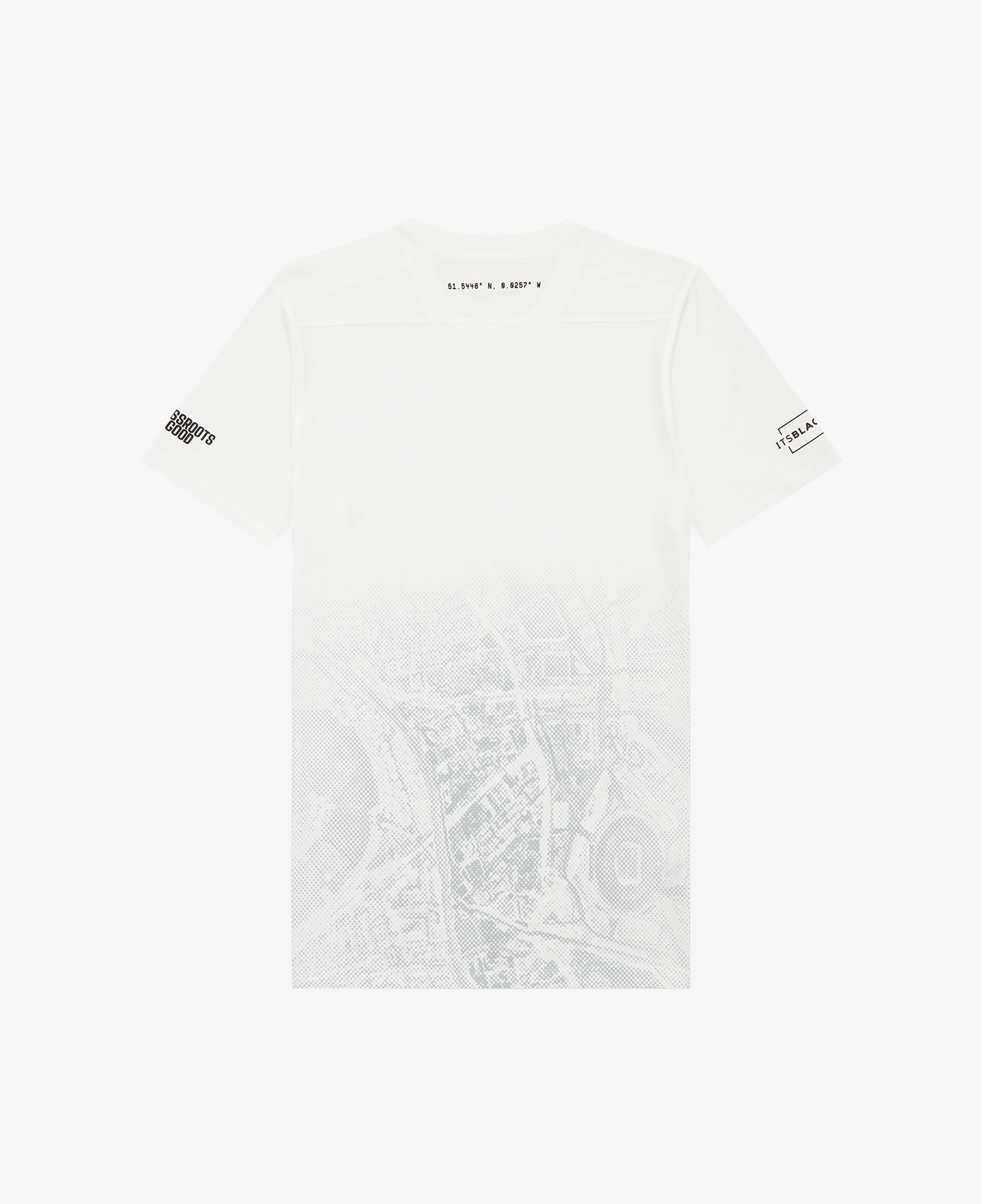 GAFFER X HACKNEY WICK FC - 21/22 LIMITED EDITION JERSEY
Celebrating the diversity and spirit of the London club, the new Hackney Wick FC 2021/22 home jersey pays tribute to the historic landmarks that give the team, the people and the borough its unique identity as one of the leading grassroots football teams in the UK. To bring the long-standing Hackney Wick FC club ethos – Think Outside The Blox – to the fore, the limited-edition jersey ingrains key Hackney map symbolism into the fabric of the shirt. The gradient Hackney map motif that fades into the bottom third of the jersey, and includes landmarks such as the Olympic Stadium, illustrates how the club exists to give players, coaches, fans and the community a place to grow together. In fact, Hackney references can be found all over the jersey: in the bespoke soft-touch rubber black club crest to the coordinates of the area that sit below the collar on the reverse of the shirt.
The jersey's contemporary monochrome design is supported by two community sponsor logos to either sleeve. Grassroots For Good, a charity that aims to create positive environmental and social impact through football, adorns the left-hand sleeve. While It's Black-Owned, an online platform supporting Black entrepreneurs who have started a business against all odds, takes pride of place on the jersey's right-hand sleeve.